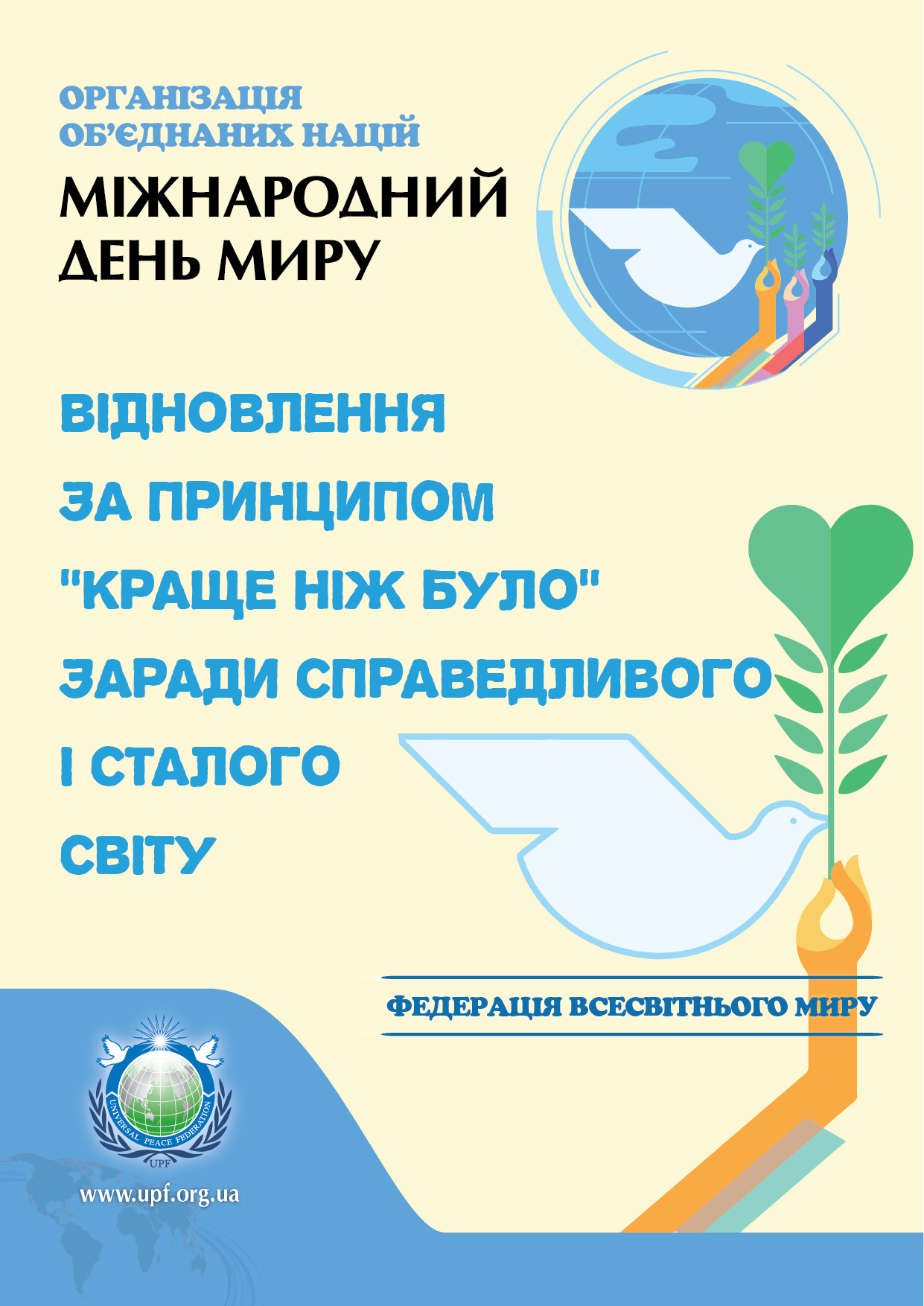 On September 21, 2021, the VIII Congress of the Junior Ambassors for Peace Young Envoys of Peace «The whole world is for peace!» began with the theme: «Recovering better for a sustainable and equitable world.» The first part of the Congress was held at the initiative of Gymnasium №59 named after A. M. Boychenko in Kiev, in an online format as the «Peace Bell Challenge.»  17 schools from different regions of Ukraine took part in the Challenge.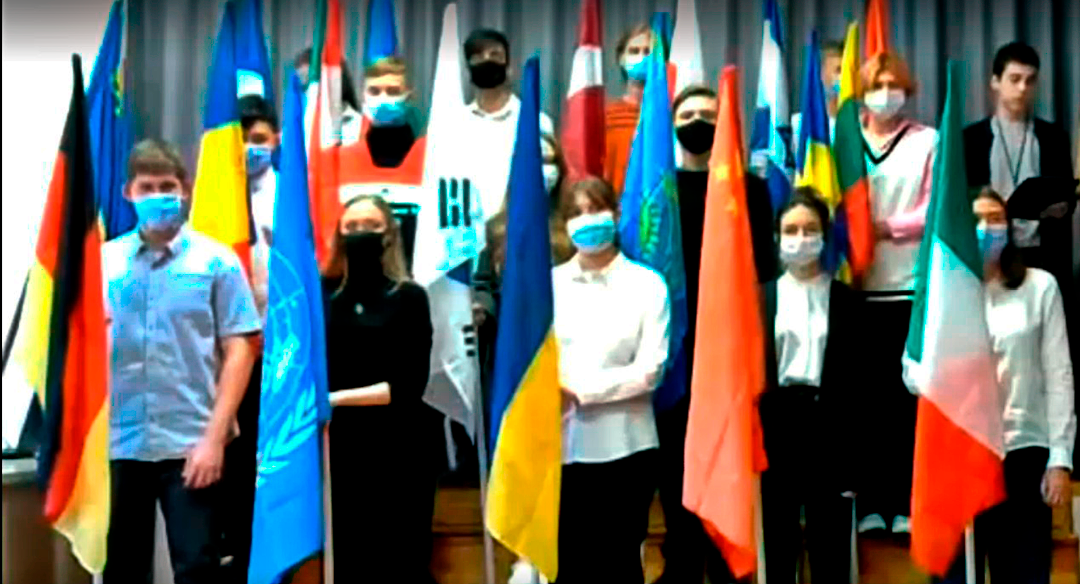 Opening speeches were made by Mykhailo Ilyin, Chairman of the Universal Peace Federation in Ukraine, and Tetiana Fedunova, Director of Specialized School #85 in Kyiv.  The head of the coordination council of the public movement «Children are Ambassadors of Peace» Oruj Novruzov and the pupils of specialized school №85 in Kiev said the slogan of the movement and began a peaceful challenge. They were joined one by one of the schools: specialized school №16 in Kiev, Educational Complex «Potential» of Kiev, Lyceum №227 of Kiev, Gymnasium of Oriental Languages №1, Educational Complex «Obolon» of Kiev, Specialized School of I-III levels №91 of Shevchenko district in Kiev, Molochanskiy reference institution of general secondary education in Zaporozhye region, Specialized School №80 in Kyiv, Gymnasium №59 named after A. M. Boychenko in Kyiv, the First gymnasium in Cherkasy, schools of I-III levels №151 in Kyiv, Specialized School of I-III levels №260 in Kyiv, Lyceum «Goloseevskiy» №241, Specialized School №211 in Kyiv.
The next part of the Congress «Discussion Platform» will be held on September 28, 2021, in the online format.
The Universal Peace Federation congratulates everyone on Peace Day!