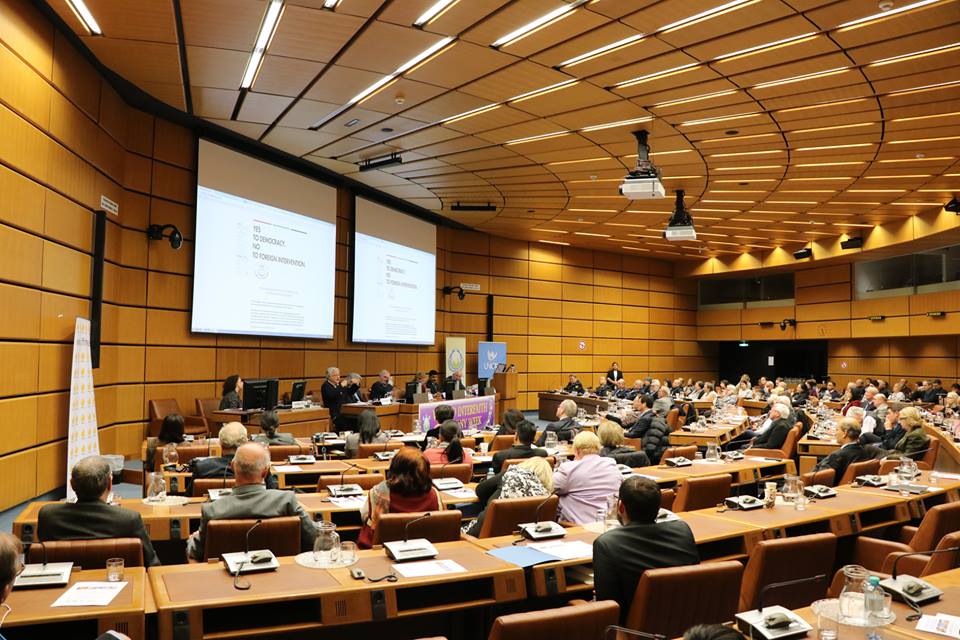 UPF Austria, Vienna International Centre (United Nations), January 27th 2017 - Commemorating the World Interfaith Harmony Week 2017, the Universal Peace Federation (UPF) organized a conference on the theme "Toward Peace and Reconciliation in Conflict Zones - The role of Religions".
 200 guests attended the conference which was the 5th annual celebration of this special week since 2013 organized by UPF in the UN building in Vienna.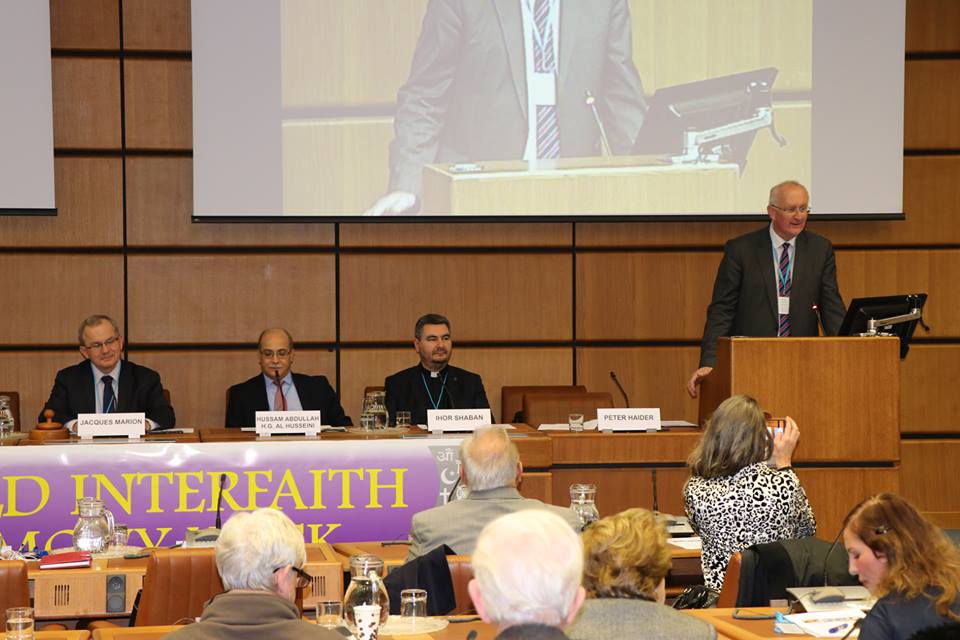 In his welcome address Mr. Peter Haider, President of UPF in Austria stated that peace can be fully accomplished only when the wisdom and efforts of religious leaders, who represent the internal concerns of the mind and conscience, work cooperatively and respectfully with government officials who have much practical wisdom and worldly experience.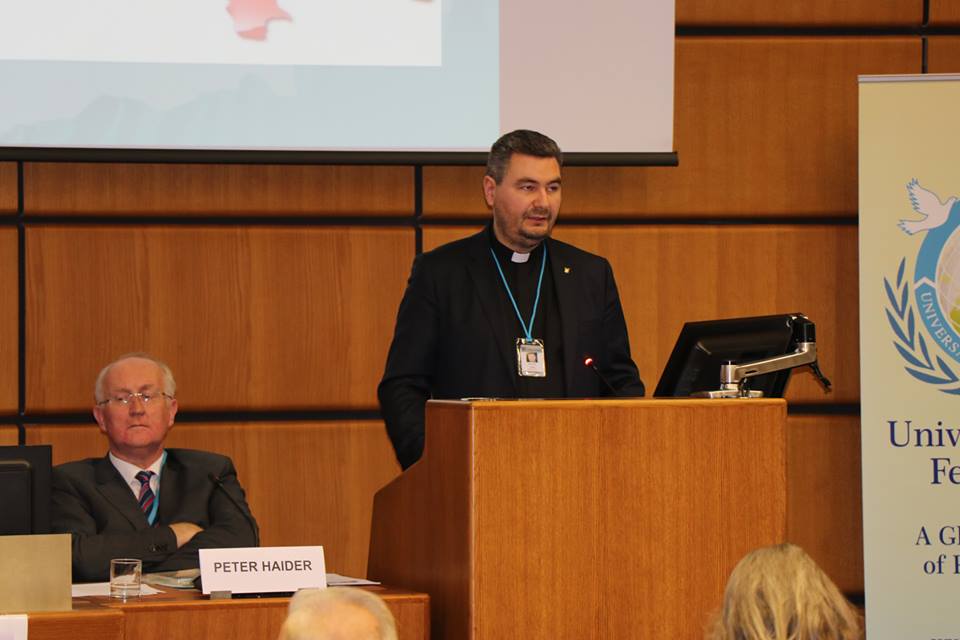 Ukraine was represented by Dr. Ihor Shaban, who serves as the chairman of the Committee on Ecumenical and Interreligious affairs in the Ukrainian Greek-Catholic Church in Kiev.