Psychological Help for 100 000 Ukrainians in a time of crisis.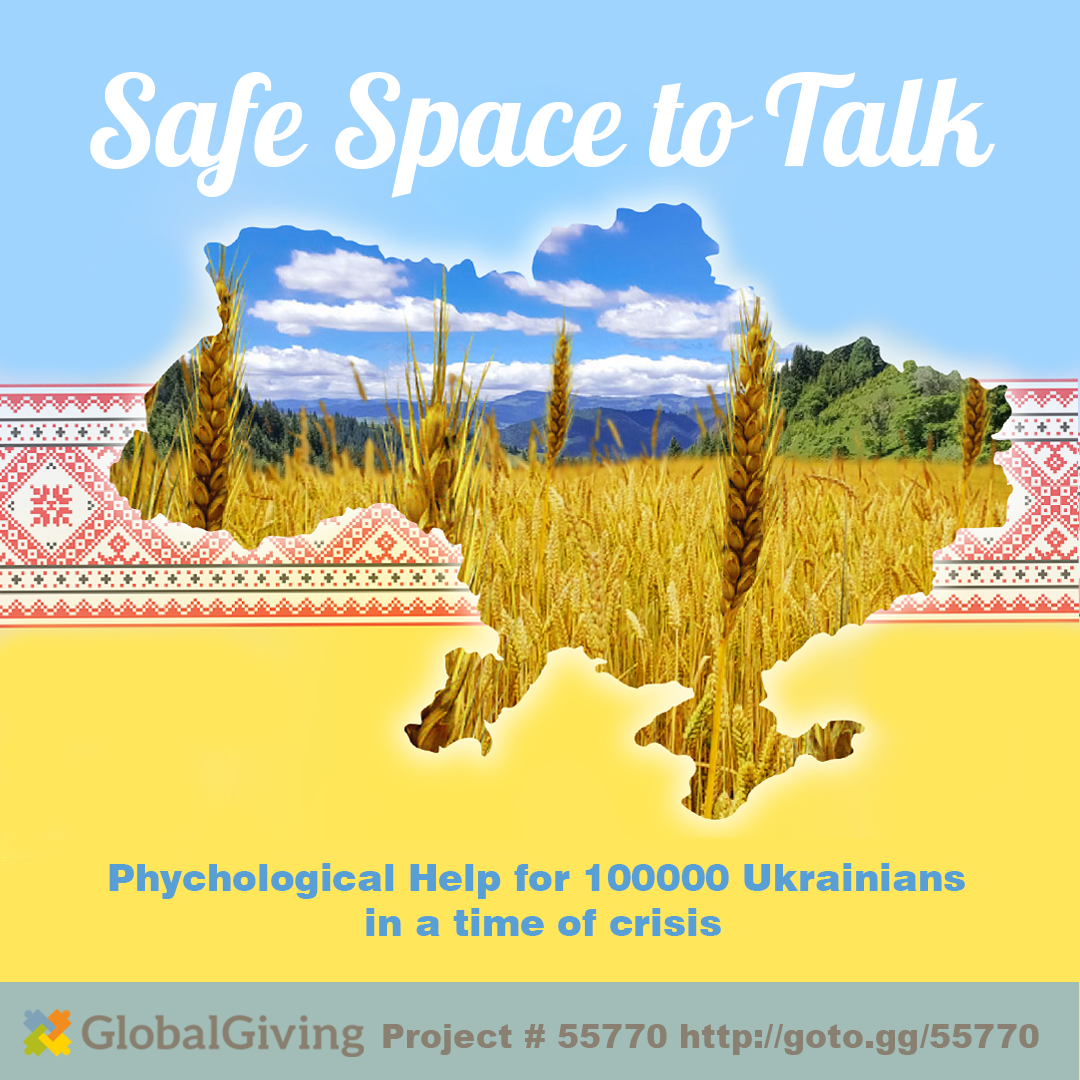 Organizers of the project: NGO "Universal Peace Federation" Ukraine chapter, Research Institute of Professional supervision, Association" Department of General and Medical Psychology O.O. Bogomolets National Medical University, Department of Psychology, Volyn National University named after Lesya Ukrainka and "National Psychological Association".
Project Summary. The project focuses on psychological help for 100 000 Ukrainians. In the situation of military aggression by the Russian Federation and under the pressure of the humanitarian catastrophe taking place in Ukraine, specialists in clinical psychology, psychoanalysts, crisis psychologists, and University professors joined efforts to help fellow citizens in this difficult time of war. And later on, experts expect that thousands of people will appear with posttraumatic stress disorder (PTSD), and all of them need qualified help.   
How will this solve the problem? We provide the organization of psychological assistance to the civilian population, volunteers, refugees, militiamen of territorial units, children, and adolescents. We respond promptly to requests for help through an extensive network of our professional connections based on professional organizations, public associations, and university environments. We continuously provide free assistance in refugee assistance centers, shelters, our own counseling centers, universities, and dormitories. We provide training in crisis psychology for both professionals and the general public.  We provide supervisory support to working clinical and crisis psychologists who work with victims - civilians and employees of transport, social and communal, and other organizations.
At this time, we need assistance in providing funding for the work of specialists because, unfortunately, so far, funding for psychological help and social support for the disadvantaged in the country has traditionally been highly minimal. Therefore, the private sector should bear the lion's share of organizational and methodological support of this essential work and its direct practical implementation.
We are putting this project on the crowds funding platform "Global Giving." Just click on the link and, in three steps, support our project.      http://goto.gg/55770